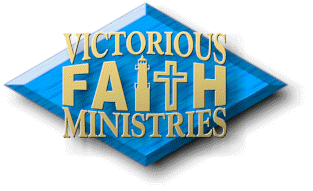 Welcome to VictoriousFaith.com
Victorious Faith Ministries is dedicated to ministering the Full-Gospel message toward the purpose of seeing all people established in a life of faith and victory!

"...for everyone born of God overcomes the world. This is the victory that has overcome the world, even our faith."
1 John 5:4


Our Mission:
To reach the world for Jesus!
Our Mandate:
Establish a Strategic Stronghold of Faith in Algoma, WI.

Our Message:
Uncompromising Victory Through Faith in Jesus Christ!


---

Victorious Faith Ministries
219 State Street, Algoma, WI 54201
Phone: 920-487-5775

---



©2006 Victorious Faith Ministries